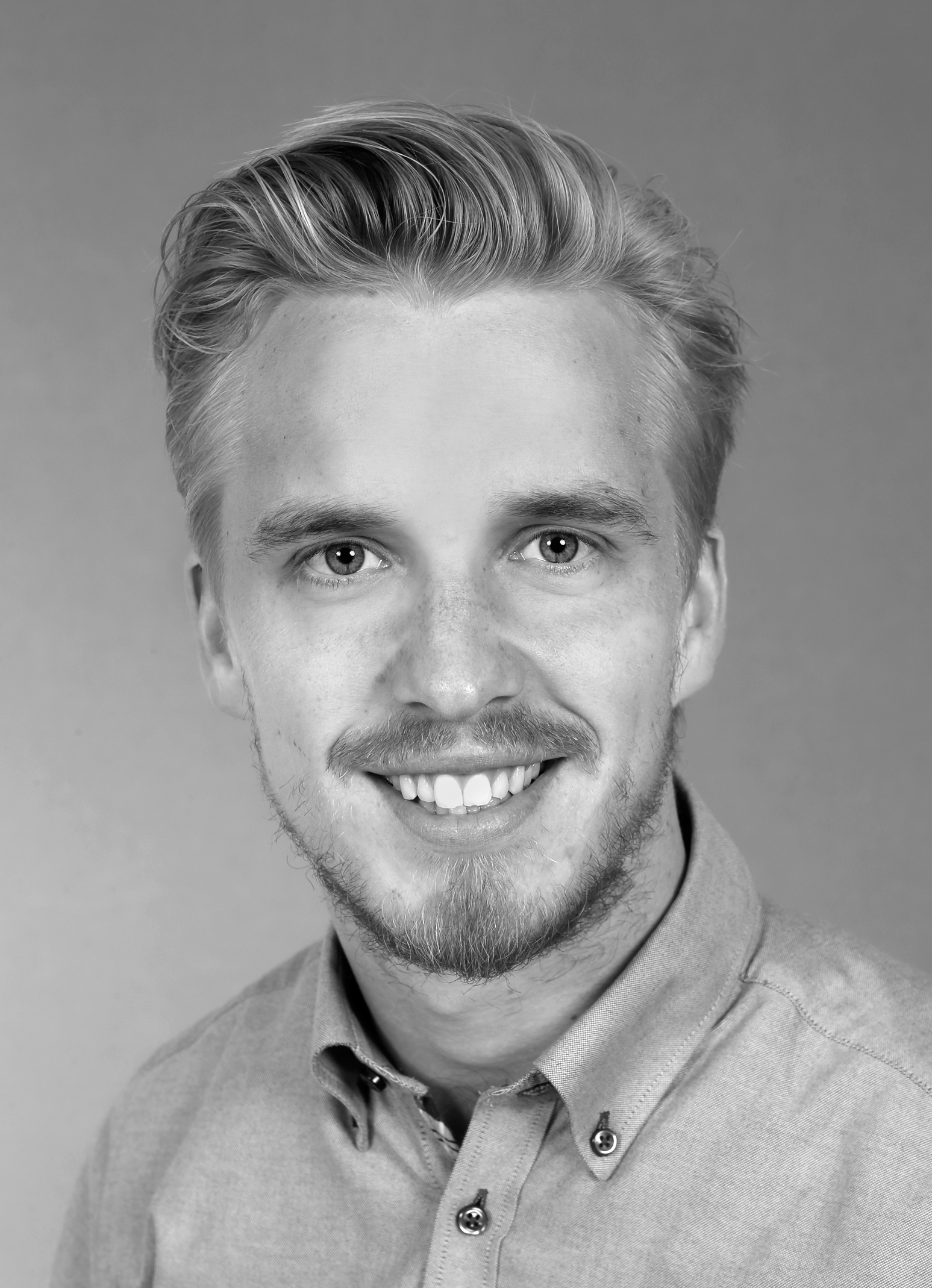 Troels Skjellerup Nielsen
BI Consultant
I hold a B.Sc in Business Economics and Administration and and a M.Sc in Management Accounting and Informatics from Aalborg University, Denmark.
Troels Skjellerup Nielsen

August 08, 1985

Vestervangen 34, 8370 Hadsten

troelssn@gmail.com

+45 28559868

http://www.troelssn.dk
Employment
BI Consultant

2018-

Danske Commodities

BI Developer

2014-2018

Movia

Data Mining Specialist

2013-2014

Santander Consumer Bank

Maintain, develop and optimize existing and new management reports on portfolio development. Ad hoc analysis and data extract.

IT Business Analyst

2011 - 2012

Solitwork A/S

Improving business using IT. MS SQL 2008, SSAS, Advanced Excel modelling, Reporting using XLCubed, Analysis Services Cube Design. Business Intelligence

Student Employee at KMD - EDW & Architecture

2009 - 2011

KMD A/S (Aalborg)

Ad-hoc assignments in the Business Intelligence department including: Creating reports in Business Objects XI. Working with requierments & framework in SAP Solution manager. Creating and maintaining Access database.

Treasurer

2008 - 2011

Sauers Kollegiet residents' board

Weekly debit/credit accounting. Create and present the annual report.

Service Employee and guide

2008 - 2010

Aalborg Theater

Making sure everyone finds their seats and the showings are not disturbed. Guided tours about the historie in Aalborg Theater.

Market Researcher

2008 - 2008

Fundraisers A/S

Fundraisers helps clubs, unions, classes and schools finance anything they like to buy through online business. SupportDanmark is a company working together with Fundraiser, were I was involed, finding out how to get the members more active with online buying.
Courses
Data Modeling, Advanced - SQL Server

November 2016

Teknologisk Institut

IPMA

Q4 2016

Implement

Projektledelse 1 og 2.

Implementing and Maintaining Microsoft SQL Server Integration Services

August 2015

Teknologisk Institut

MCP 20467: Designing Business Intelligence Solutions with Microsoft SQL Server 2012

December 2014

4D Konsulenter
Certifications
ScrumMaster

November 2017

Scrum Alliance

License 000715610

MCTS: Microsoft SQL Server 2008, Business Intelligence (BI) Development and Maintenance

February 2012

4D Konsulenter

License 70-448
Recommendations
IT Business Analyst

2011 - 2012

Solitwork A/S

"I've had the pleasure of working with Troels in 10 months since we both started at Solitwork. Troels is very committed to his work, invest a lot of time to gain experience in being a Business Analyst. Troels has good skills when it comes to meet deadlines, he is highly careful to document his work. Troels is always very giving at department meetings. Troels is very outgoing, friendly and helpful to others and have a good sense of humor that makes him well liked both office and during leisure time. I would gladly recommend Troels, both as a colleague and friend." June 2, 2012 1st Claus Vad, BI developer, Solitwork A/S worked directly with Troels Skjellerup at Solitwork A/S

Student Employee at KMD - EDW & Architecture

2009 - 2011

KMD A/S

"I have had the pleasure of working with Troels for 1½ years since I hired him as a student helper in the Business Intelligence department at KMD. Troels is very committed and conscientious and understands the importance of deadlines. Troels is eager to get started on new assignments and puts in a lot of effort. During his time with KMD Troels has been involved in many different types of work ranging from analysis and requirements over development to testing, involving a wide range of technologies ranging from several SAP technologies such as Business Objects to the IBM DB2 platform. Troels is very outgoing, friendly and helpful towards others and has a great sense of humor which makes him well-liked by all his colleagues. Troels is persistent and never hesitates to engage in any new assignment even if it is unknown territory. I am happy to recommend Troels and answer any further questions you may have." December 6, 2011 1st Kenneth Willumsen, Projektchef / Project Director, KMD managed Troels Skjellerup at KMD

Unskilled assembly worker (Summer temporary)

2006 - 2008

Grundfos - Bjerringbro

"I can confirm that Troels has been employed at Grundfos A/S, as a subsstitue during summer 2006-07-08. He has been working for about 2 months each year. And have therefore been a big help for us. He has worked with assembly of CR-pumps, which is industrial pumps at our CRC assembly line for specialty pumps. I know Troels as a stable, responsible person who has been quickly to learn the workflow of the department. He always have a good mood and have good cooperations skills. So I can give Troels the best recommendations for his future. I may be contacted for further information. Sincerely, GRUNDFOS A / S Hans Lund PRODUCTION MANAGER
Education
M.Sc, Management Accounting and Informatics

2009 - 2011

Aalborg University

- 10th semester: The thesis was divided into three main sections: The purpose of the first section was to gain insight into the components of the performance management system of KMD A/S and furthermore to compare it with theoretical issues. The purpose of the second section was to discuss implementation literature to identify known issues that KMD A/S should take into consideration when implementing the performance management tool. The third and final section focussed on combining and discussing findings from our case study in KMD A/S with the discovered issues from the previous two sections. 30 ECTS, result 10 (B) - 9th semester: Courses at Cand.IT in IT Management. - 8th semester: Focus on balanced scorecard(BSC) in preparation for developing a Datawarehouse(DWH) and following a reporting in an Open Source OLAP-system called PALO. 30 ECTS, result 10 (B) - 7th semester: The principle of variability(Danish 'Variabilitetsprincippet') and Target Costing. 20 ECTS, result 7 (C)

BSc, Business Economics and Administration

2008 - 2009

Aalborg University

Marketing Economist

2006 - 2008

Nordjyllands Erhvervsakadami (NOEA)

Activities and Societies: College of Business Global Competitiveness Program at Ohio University, Athens, Ohio, USA
Programming
Microsoft BI Tools
SSDT

Excel

SSAS

SSIS

SSRS

SSMS
Front end tools
Contact info
Vestervangen 34, 8370 Hadsten


Email: troelssn@gmail.com
Phone: +45 28559868
Website: http://www.troelssn.dk